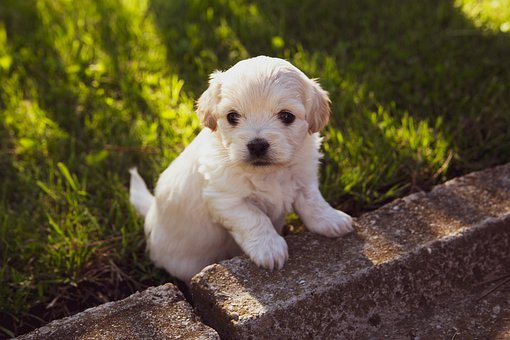 Have you ever wondered what your pup is thinking? Understanding some common situations will help you get a sneak peek into your pooch's head. Just like humans, puppies have their personality. It is all about spending good time with your canine companion. Puppies express their requirements in varied ways.  The time that you spend with them will help you in understanding them better. Once you grab your hands at puppy psychology, it will help you in strengthening your bond with this little member in your life. You will be able to recognize the signs that trigger certain behaviors. You will also be able to come up with an effective and safe plan to overcome them. So, how do you go about understanding the psychology of your pup?
The Four Situations
If you know what your pup is thinking in these four standard situations, there you are! You have actually gained success in understanding your pup's psychology. The four situations are:
Staring
Your pooch is looking at you longingly. You may wonder, "What is it thinking?" matters might get worse if you have already fed your canine and have also taken it for a long walk. Puppies love gazing attentively at their masters. Do not consider it as a sign of isolation or boredom. If it is continually staring, think whether it is craving a snack or a big treat or not. Or it might be a game of fly ball that the pooch might be craving for or perhaps a snuggle or scratch session. Some puppies stare intently when they need extra attention.
Barking Constantly
Puppies do not bark, but the grownup pups do. If your canine is barking throughout the night, it is time for you to take some strict measures. Surely, it is not barking to hamper your sleep or to irritate you. But what is it that makes it bark? You should find an answer. Either it wants attention, or it wants some treat. Or perhaps it is a craving for freedom from confinement. It might be earning you of certain dangers as well. Puppies generally learn by repeating the things that they do. Your pet might have concluded that it will get what it requires only by barking.
Looking Sad
Puppies that are in the habit of staying with their masters might look saddened when they do not have their owners around. But this happens only with pooches that have separation anxiety issues. You can arrange for a pup sitter or walker to check things throughout that whole day when you are not at home. Also, keep in mind that puppies hardly know the difference between one business day and an extended vacation.
Cocking Head
Sometimes you might find your pooch tilting its head while you speak. This does not mean that it understands your long story or conversation. Pups tilt their heads when they come across familiar terms like a ball, treat and walk. It is their way of picking up commands.
Understanding puppy psychology is an ongoing procedure. By letting your pup observe your hints and by paying attention to its body movements, you will get a step closer to knowing what is going on in your pooch's head.