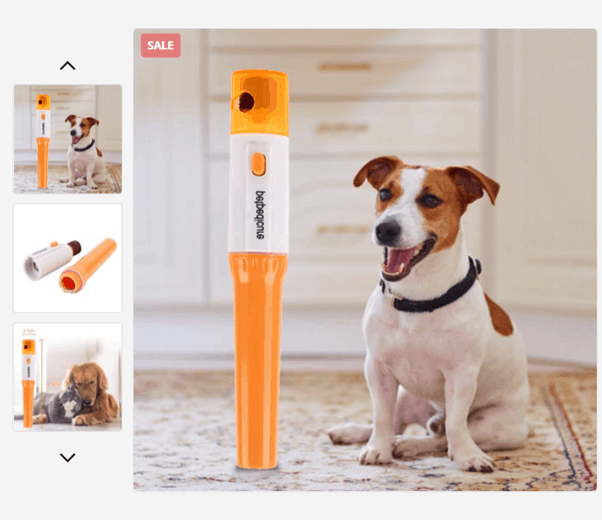 The electric nail trimmers ensure proper health and hygiene of your dogs. Trimmed nails also give comfort while walking. If you do not trim your dog's nails regularly, they might get too long and hurt somebody. Moreover, long nails often tend to break from the cuticles, causing pain to your pets. They also accumulate a lot of dirt and debris, which might affect your dog's health. If you are confused as to which nail trimmers to buy, then here is a list of the most effective ones.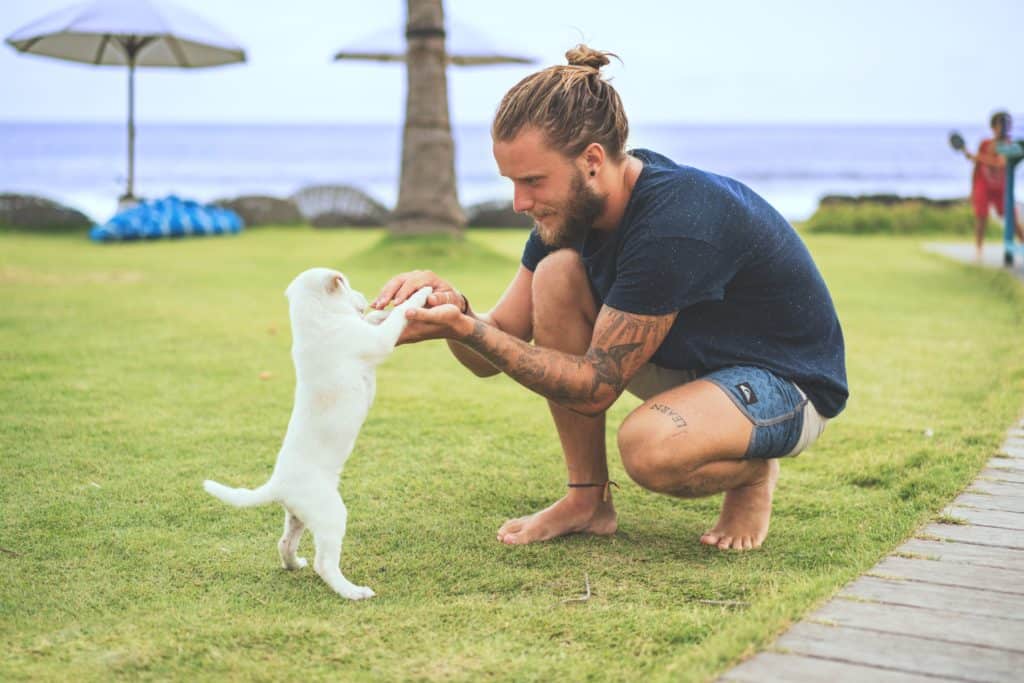 The Best Electric Nail Trimmers For Dogs And Cats
Dog Nail Clippers and Trimmer By Boshel
This trimmer helps you cut your dog's nails safely and professionally from the comfort of your home. Furthermore, it comes with an ergonomic design and razor-sharp blades for extra precision. The handles are anti-slip too. Likewise, you can use this trimmer for cats as well. It also comes with a mini nail file if you want to file and buff the sharp edges after cutting.
Dremel 7300-PT 4.8V Pet Nail Grooming Tool
This tool enables you to cut your dog's nails easily without causing any discomfort to the pet and even to you. It comes with two rotation speeds that so owners can grind the nails slowly. This one comes with a cordless design and you can handle it easily. You can also charge this electric nail trimmer. It comes with a 2-year warranty and can easily charge in just 3 hours.
URPOWER Rechargeable Pet Nail Grinder
This nail trimmer helps you shorten your dog's nails easily. It comes with a diamond bit grinder that ensures maximum efficiency and comfort. You can charge this trimmer with a USB tool. Moreover, it has an ultra-quiet motor and comes with a 90-days warranty.
Millers Forge Quality Nail Clipper
This one is very well built and is high-quality tool. It comes with sharp blades to give a clean cut every time. It can be used on large dogs and is also quite safe to use on your dogs. This tool is most recommended by professional groomers. The trimmer has been designed in Italy. It can last really long without breaking or rusting.
Casfuy Dog Nail Clipper and Trimmer
This ideal nail trimmer can be used on small as well as big dogs. It boasts an ergonomic design that does not strain the hand or the wrist. The trimmer comes with non-slip handles for extra control and better maneuverability. The blades are nickel-plated and also are super-sharp. The safety guards inside the tool prevent you from deep cutting. It is recommended by professional groomers and trainers. Moreover, this trimmer comes with a free mini nail file to blunt the sharp edges after cutting. The in-built handle lock enables you to store this tool safely.
Shop This Nail Trimmer Online
Electric Nail Trimmer / Clipper For Cats and Dogs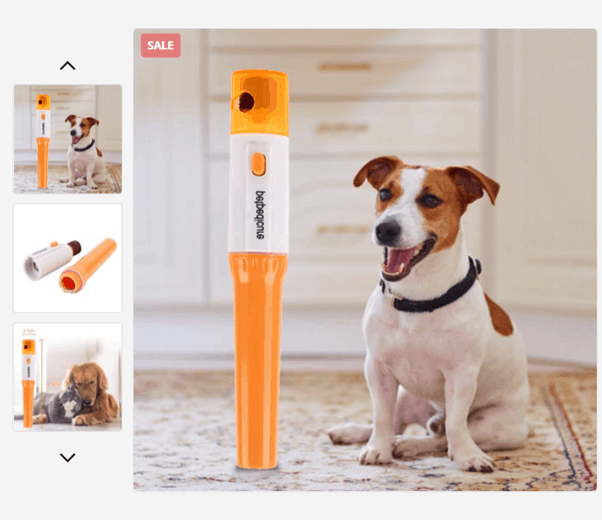 This nail trimmer is safe and more effective. You don't have to worry about making deeper cuts with this tool. It is absolutely safe to use on pets. Your pets will not feel anxious or scared when you use this trimmer. Furthermore, this one comes in a vibrant orange shade and measures 17.5 x 2.3 cm. This is a plastic nail trimmer with steel blades.