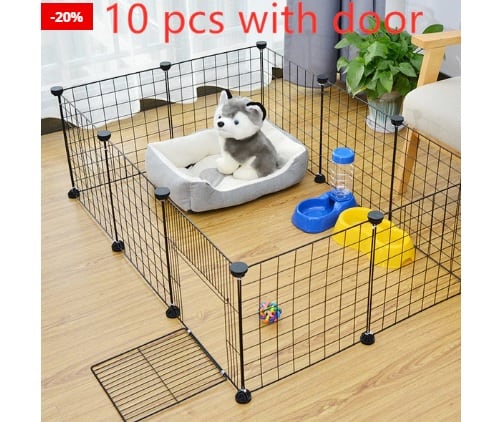 Dog playpens are a must-have for every dog owner because they can prevent your dogs from getting into trouble and also help to keep them safe and secure. When your dog is small or being notorious, you can keep him inside a playpen to prevent him from hurting himself or others. There are dog playpens made of many different types of materials. You should get one that makes your dog feel like a part of the family and yet stay secure. You also get indoor and outdoor playpens.
Different Types Of Dog Playpens
Most dog playpens come with a portable fence so that you can set them up anywhere. They are essentially large so as to provide enough space for your dogs to play around in. Ensure that you pick a playpen that is large enough to contain all your pet products such as its toys, food, water, crate and other such things. You can find dog playpens made from wire, canvas wood or even plastic. Playpens for outdoors are made of stronger materials too. Some playpens come without a cover and some have a cover to prevent dogs from jumping outside. Some even come with additional panels so that you can make them bigger or smaller as per requirement.
When Should You Buy A Playpen?
If you have just got a new puppy home, then you can condition it to stay inside a playpen to feel safe and secure. This also helps in early disciplining your dog. It can also be quite useful when you have guests at home. This will keep your guests as well as your dog safe from strangers. A playpen is generally a better idea than a crate because they offer larger room and space for when your dog gets older. Dog playpens are not suitable for crate training because they are larger. If your puppy is really small, you can confine it to a playpen and also keep its crate or puppy pads inside.
Benefits Of Dog Playpens
Dog playpens are easy to set up both outdoors and indoors. These provide a safe area to your dogs to play in and they assure that your pets will not wreck your homes while you are busy with other stuff. Playpens also provide a sense of freedom to your dogs as they can do whatever they want inside and they are also a little large. They also provide visibility to your dog. It can see everyone around and feel happy. A dog playpen can be easily folded and stored away when not in use. They are great tools for improving your relationship with your dog.
Shop This Amazing Foldable Pet Playpen For Your Dog
Foldable Pet Playpen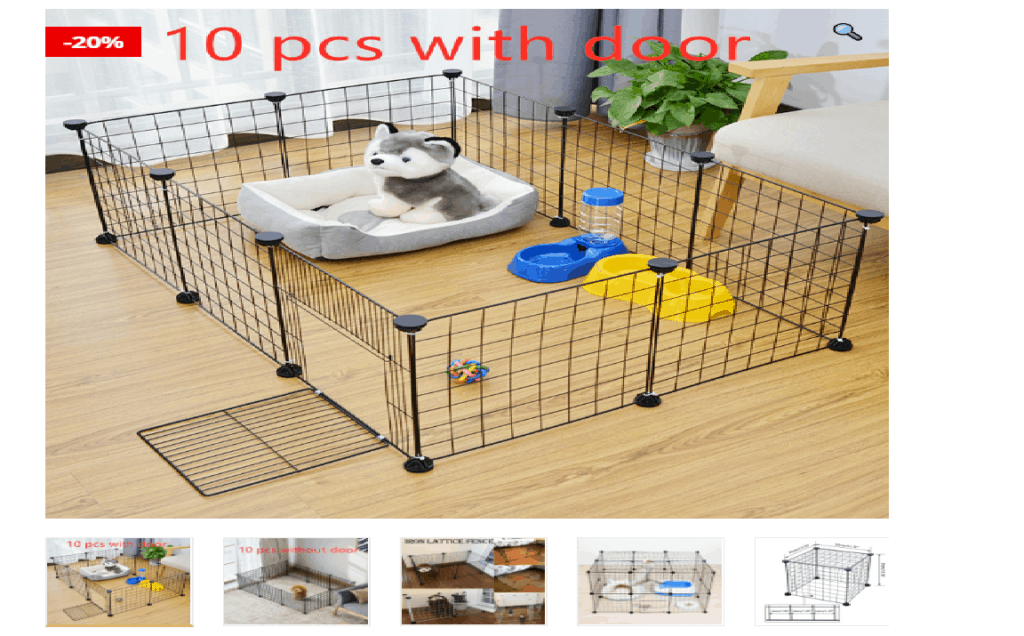 This foldable playpen is the best product to own for your pet. It can neatly contain all your pet items such as a crate, potty, toys, etc. It can confine your pet safe when you have guests at home. Your pet will also feel more happy and secure in its own little world. The best feature of this playpen is that it is foldable and you can easily fold it and store it when not in use. It comes in 10 pieces along with a door.