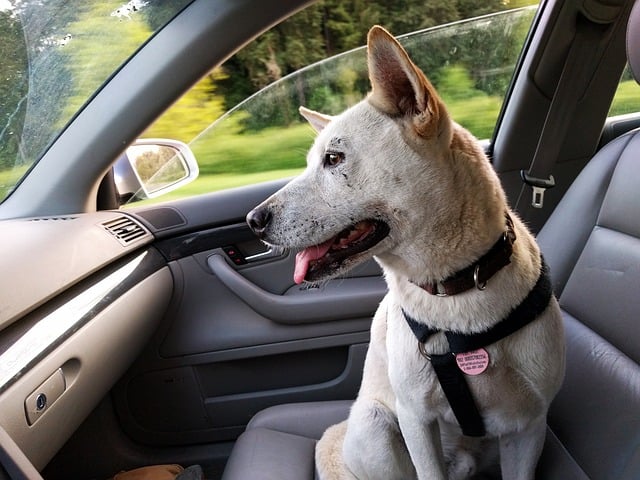 There are various car accessories available in the market to provide additional features to your car. These accessories are very beneficial especially when you have a pet who loves to travel. Dogs often tend to shed their fur be it any season. When they are on board, they seat themselves on the seats and fir gets attached to it. However, the dog car seat covers help to maintain the cleanliness of the car. Once the journey comes to an end, the owner can easily wipe off the fur or even stay water in it. The seat cover is waterproof and proves to be beneficial.
Comfortable Dog Car Seat Covers Waterproof
Keep your car free from dog fur with these Dog Car Seat Covers! These are waterproof covers that will make car rides easier for both you and your pooch! From now on, you don't have to bother vacuuming and cleaning your car after taking your dog for a ride. Just install this cover to your, and you're good to go. Also, each seat cover is 152 x 143cm in size, which is enough to cover the backseat for most cars. It also has a mesh window that allows the air conditioner to reach your pet and you can quickly check on him too.
Anti-Slip And Durable
Car rides can make some dogs uncomfortable. If your fur baby is one of those who get anxious and stress when they ride cars, then these cover will help them feel at ease. It is also an anti-slip and waterproof mat in case your dog pees by accident. This seat cover has pockets too; you can store their toys and other things there for safekeeping. It also has anti-scratch properties that protect both your car and the cover itself from damages.
Compatibility
More than anything, this car seat cover is easy to install and compatible with most car models. It has adjustable straps and buckles that allow you to adjust the cover to the size that fits your car best. Also, it has seat anchors that help keep the cover in place during the entire ride. It has velcro openings too that exposes the seat belt buckle and allows you to put the seat belt on with no problem. You never have to worry about your dog's fur or muddy feet ruining your car seats ever again. Get these Dog Car Seat Covers and make car rides a win-win situation for you and your furbaby.
Conclusion
This dog seat cover is an amazing product every dog owner should have. It feels miserable to watch your dog upset and home alone just because you can't seat them in your car. However, this seat cover washes off all the problems the owner faces. Therefore, without wasting much time, grab this product and make your dog happy. Carry your dogs with you to travel and explore different places. This product is ideal for every dog owner and thus, helps the bonding become more and more strong.