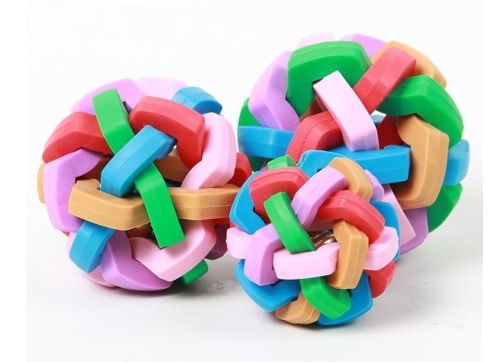 You often give a tennis ball to your dogs to play with. But are you sure whether it is 100% safe for your dogs to play with tennis balls? If not, what is a safer option? There are many cases that have proven that tennis balls are not safe for dogs. These cause enamel abrasion and much more damage. Let us read more about tennis balls and what is a safer alternative for dogs to play with.
A Tennis Ball Can Damage Your Dog's Teeth
Dogs have the habit of chewing balls. They pretty much chew everything that comes into their vicinity. A tennis ball is made with a fuzzy material that can wear off the enamel from your dog's teeth and make them quite sensitive. Dog's dental safety is often ignored. To avoid this kind of damage, you can give your dogs balls made especially for them to play with. A tennis ball may not entirely harm a dog if they chew on it occasionally, but if your dog has the habit of heavy chewing, then you should avoid giving it a tennis ball to play with. But not only tennis balls, but your dog's teeth may also get damaged by other toys that they chew upon a lot.
What Is A Safer Alternative Than A Tennis Ball?
It is better to give balls specially made for dogs for them to play with rather than a tennis ball. Precaution is always better than cure. Ensure that you get toys for your dogs that are completely lead-free. You should always analyze the contents of the toy before buying it for your dog. A bored dog with a destructible toy can be more dangerous for its health. Some dogs, when angry, may even try to chew, destructor swallows a tennis ball. So, it is always better to give them dog toys made especially for them, and that which are large enough for them not to swallow. Always buy dog toys that have a detailed list of ingredients mentioned at the back. You should always check the contents and only then buy them. There are also many other toys other than ball toys that your dog can play with. Such toys are good for motor skills development and mental stimulation.
Buy This Dog Chewing Toy Instead Of A Tennis Ball
Ball Toy Dog Chewing Dog Tooth Ball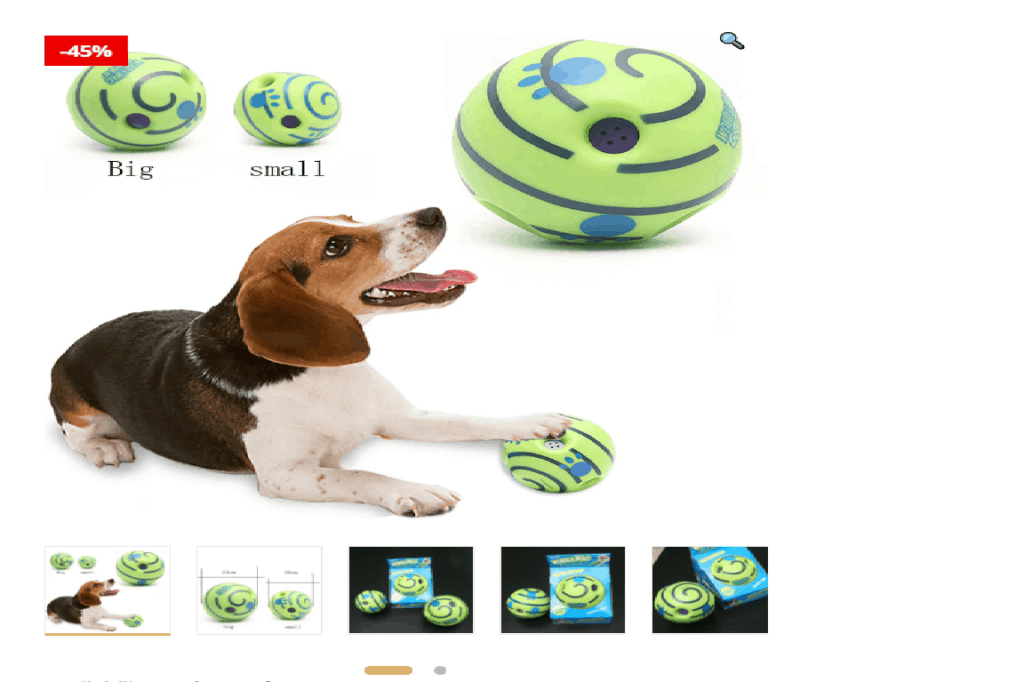 Here is a safe alternative for your dog to play with. This ball for dogs is the perfect gift for your beloved pets. It is a safe and non-toxic ball toy that can be chewed upon without any danger to health. This dog toy does not need any battery to run upon. It is quite amusing as it produces sounds when being rolled. It will keep your dogs entertained for long. The ball toys are also ideal for playing catch, fetch and grinding teeth. It is made from rubber. The small one measures 10 cm and the big one measures 15 cm. You can place your order online and avail quick deliveries online.