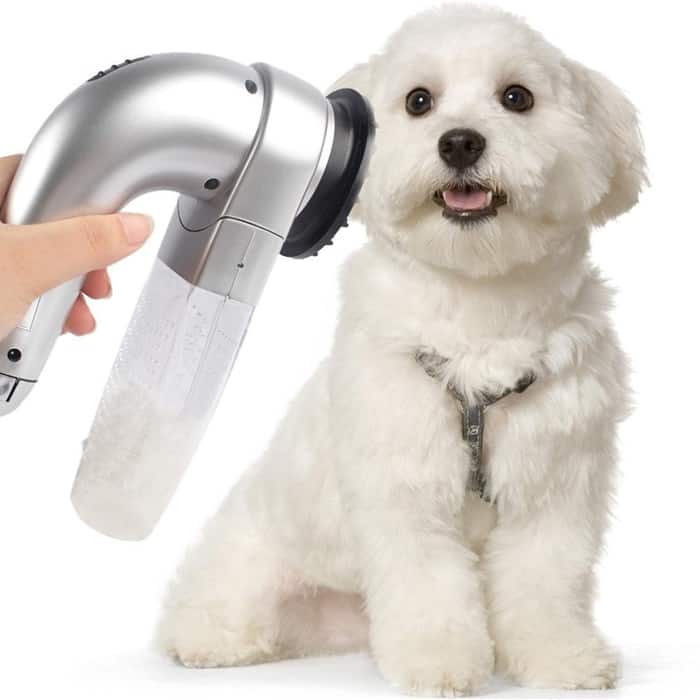 Dog gadgets are essential especially to puppy parents with lots of responsibilities. These will help them to be more efficient and to have better management of their time.
Tired of your old puppy parenting equipment? How about upgrading them with improvised dog gadgets to make puppy parenting life easier? You heard it right, thanks to the advancement of technology today, improvised dog gadgets are now available for puppy parents to use for better service.
If you are this dog parent, here is a list of dog gadgets for easier puppy parenting.
This dog feeder can serve 4 meals a day, just set the time and it will pour the food. By using your smartphones, you could talk with them while you're away and they could hear you since it has 2-way audio. It also has a built-in camera which could record videos of your dog or take photos of them. This dog gadget will be helpful for single dog parents, especially when they're off to work or they simply can't bring their dogs with them to the place they're heading.
This dog gadget will help you find your puppy easier. This pet tracker can be scanned with any smartphones which then will record the GPS location of your dogs and it will be sent to you. This also serves as a pet identity tag since it has a free online pet profile webpage which is secured in the cloud. If you'll avail of this item, scan the tag right after the purchase to test its credibility.
This is not a mug, it is a dog paw cleaner wash plunger. If you're tired of the ordinary dog paw cleaner then here is a better tool to finish the job. Its brush cleaner is made of silicone which makes it safe and comfortable for small puppies. It is also easy to use and mess-free. Just dip your dog's paw in the plunger and with a push of a button, this dog gadget will clean the paw for you.
Here is another useful dog gadget for grooming. It is a vacuum specially made for removing loose dog fur. Just swiftly brush this tool through your dog's body and it will get rid of those loose fur, in some cases, it could also get rid of dog fleas. It is suitable for any dog, portable and battery operated.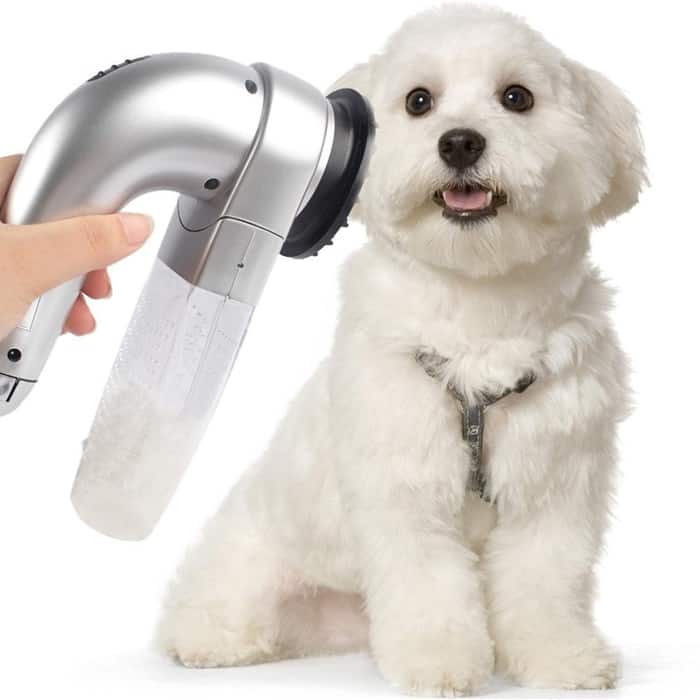 Here is a dog gadget that will make dog poop scooping easier. This scooper functions like a gun and it already has a tissue or plastic bag dispenser which will substitute your hands for picking dog poop, all this with just a pull of the trigger. The product already includes 20 pooper bags. It is lightweight, durable, and portable.
If you want a dog leash that is longer than your old one, consider this 8-meter dog leash retractable walking leads. This is perfect for long walks, jogs in the morning, or other outdoor activities with puppies. And for emergencies, this leash also has a garbage bag compartment for your dog's pooping needs. The body is made of quality plastic which makes it lightweight, durable, and heat-resistant. Its rope is made of nylon which makes it tough to break.
Congratulations on making it this far! You've survived caring for your dogs with that old equipment. It is now time to upgrade and look for dog gadgets that would make your puppy parenting life easier. With this set of gadgets, other than giving time for taking good care of your dogs, you will also get to have time for yourself.