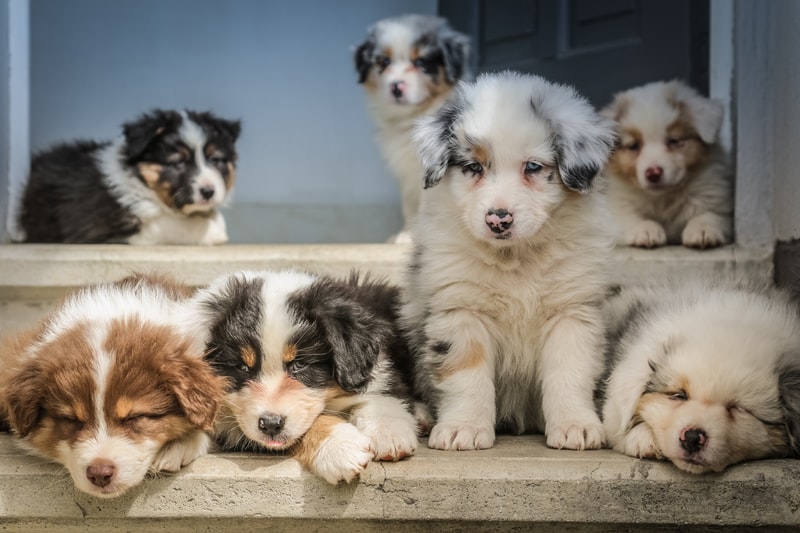 Whether you are planning to bring a new member to your family or yet to find the perfect puppy for you, getting a dog always involves research and a lot of time. It is very important for a new puppy to get the kick-off on the right paw to make sure that they are healthy and do not set bad habits that are very difficult to break at the adult age. So this piece of writing will cover the new puppy tips to make sure your newest family member gets pampering in the right way. Puppies fill your life with joy and happiness, so it is very important to take care of them in the perfect manner.
Thoughtful New Puppy Tips For Pampering Your Newest Family Member
New Puppy Proof Home
A family should be prepared for a new puppy as it is for a human baby. Puppies have a different time for everything as they are learning each and everything into this new world.
A new puppy-proof home will protect them from roaming around as they are very much curious about the new lifestyle and things. The new puppy has the tendency to chew the loose cables, cushion, pillow, and many more things which you don't want them to bite on.
So this is one of the basic new puppy tips that to keep a puppy-proof house.
Establish A Routine
When a new puppy enters the house, it makes the whole family happy. But after a few days, when you see the dog poof in your home or your sofa cushion is torn, then your happiness turns into sadness. So this tip is on the list of new puppy tips to establish a routine from starting. As a dog owner, you should fix the routine of feeding them, taking them out for a bathroom, playing with them every day at the very same time. By doing this, you would not be worried when they are young as you have established a routine at the very starting age.
Create A Boundaries
Whenever you are bringing a new puppy to your home, just create a boundary for them at a very young age. These new puppy tips will play very important roles when they are young.
A dog owner should train them not to go in the garbage area, not attack the members of society, do not bark randomly, do not go inside the kitchen. These boundaries will help your dog and you from unwanted tension.
Assemble Supplies
You cannot go to the shop and buy the dog supplies when a new puppy enters your house. Puppies are very gentle, so they need extra care, just like a newborn baby. You have to be prepared early with the supplies such as puppy food, collars, dog shampoo, toothbrush, toothpaste, clippers. These new puppy tips will save your time and also keep you away from panicking at the very last moment.
Supervise children
A child is very much excited when a new puppy comes to your house, but you need to understand your puppy as well. As they are new to the place, they need some time to accommodate your family. A dog owner should limit the playtime by 15-20 min as the new puppy gets exhausted easily. So you need to supervise your children according to the puppy.
These new puppy tips will be a lifesaver for your puppy from breathlessness.
Conclusion
A new puppy will always bring happiness and joy to you and your family. It is just like your newborn baby, which excited your whole family. They need extra nurturing and care when they are small, and they need to be trained well during their young age. So that they can be easy to handle when they are adults and avoid disturbance in your sleep, just by keeping the above-mentioned new puppy tips in your mind, you can easily handle them with happiness.